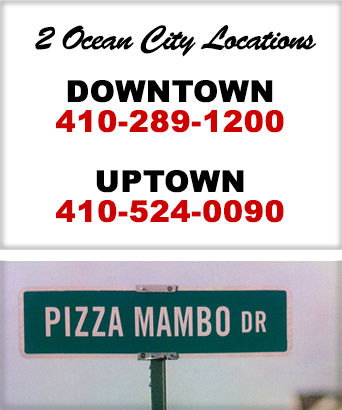 Best Pizza in Ocean City MD
Come find out what makes our pizza & sandwiches the best among the rest in Ocean City, Maryland.
Free Delivery Day or Night
We deliver delicious pizza all over Ocean City, served hot and fresh, day or night. We even offer late night pizza delivery.
Pizza
By the Slice
Come on in and get a slice of piping hot pizza. For dine-in customers only.